Tips for Traveling to the US from Ireland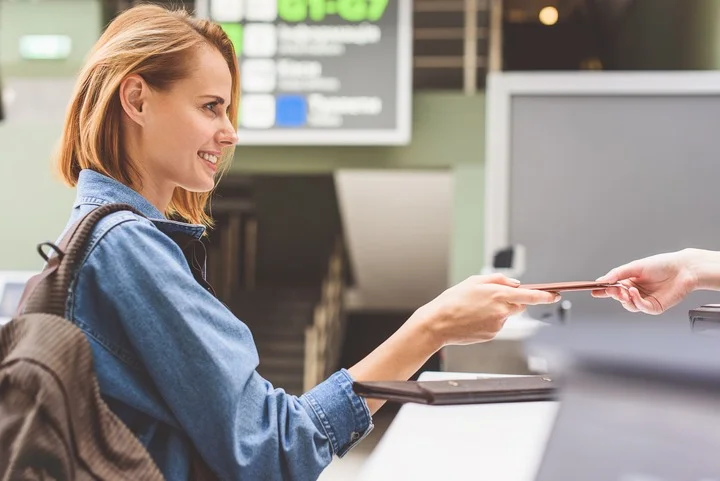 Are you traveling to the US from Ireland? The United States of America is a popular destination for international travel, even among Americans. The majority of Americans do not have a passport, and LAX Airport (California), JFK Airport(New York), and MCO Airport (Orlando) are frequently the top-ranked domestic airports. You should know some rules, regardless of whether you are an international or domestic traveller. This checklist is a must-have before you go. These top tips will help you be prepared before you go.
Check that your passport is valid before traveling to the US from Ireland
Travellers to the USA will need a passport valid for at least six months. Some citizens of certain countries require only a passport that is valid for the duration of their stay. To find out what rules apply, visit the website of your government.
Check your Visa or ESTA status.
Travellers to the USA should be familiar with the entry requirements. The visa Waiver Program Ireland (VWP) allows citizens from certain countries to travel to the US for tourist or visitor purposes. It is available for up to 90 days without requiring a visa. You must first apply for authorisation to travel through the Electronic System for Travel Authorization (ESTA) if you are allowed to enter the country under the VWP.
The VWP requires that you have an e-passport and be a citizen of a member nation. You also need to possess the ESTA authorisation. It is not possible to visit the US for more than 90 days. Your approval must be obtained at least 72 hours before your flight. You won't have the ability to board your flight if you don't. After that, your ESTA will remain valid for two years.
For more information about the member countries and a complete list of ESTA requirements, visit the US Customs and Border Protection ESTA site. ESTAs are available online for purchase at the cost of US$14. You must pay with a credit card. You will need a visa to enter the US if you are not eligible for the VWP. This could be due to your trip being more than 90 days long, studying, or being a citizen from a non-member nation.
Purchase a TSA-approved lock
It is wise to lock your luggage when you travel – it gives you peace of mind knowing that your belongings will be safe once they are checked in. For safety and security, however, you must follow strict baggage guidelines when travelling Stateside. All bags checked are screened, and TSA inspectors may allow the bag to be opened if they feel it needs to pass a physical inspection. A note will be placed in your luggage to let you know what happened. It is best to use a TSA-approved lock to avoid losing it. They can be opened using a master key. This means that the TSA official does not need to remove your lock.
Learn the rules of transit when traveling to the US from Ireland
You will need to clear US Customs if your international flight transits the US, which is typical for flights to Canada and South America. This means you must comply with the US visa requirements, even if your stay is only for a few hours.
It doesn't matter if you are connecting to a domestic flight in the US; remember that your first port of entry will be the one where you clear customs. To allow for customs, immigration, and luggage rechecking, allow at most two to three hours between flights. You should only book with one airline to ensure they are aware of your transit.
Book your airport transfer when traveling to the US from Ireland
A transfer is an excellent way to travel from the airport to your destination, whether you are a domestic or international tourist. It doesn't take long to realise that the US is car-dependent. 95% of American households have a car. The infrastructure for public transport is not always well-developed. It can also be challenging to navigate the roads and be quite daunting to visitors. This means that airport transfers are the best way to get you to your destination when you arrive in the US. We can help you with that part. Compare and book your transfer here.
Your mobile data should be turned off.
International visitors should not use their mobile data in the US unless they have a plan that allows it. Mobile phone roaming rates can be very high, as is the cost of travelling to other countries. It would help if you made the most of the free WiFi available. Check our US airport pages for information about whether free WiFi is available at your destination airport. Or, check your mobile plan to find out if you can buy data bundles for international travel.
A person is holding a wallet containing one-dollar bills. You'll be able to tip by stocking up on these dollar bills.
Tips are important
Tipping can be a tricky subject for travellers to the US. While technically discretionary, 15-20% is a standard in restaurants. Why? The reason? Tipping is also common in the hospitality and service industries. They include bartenders (1-2 dollars per drink), housekeepers (1-3 per night), concierge (depending on the difficulty of the request), valets (1-2 each time your car is brought), hotel porters (1-2 per bag), doormen, taxi drivers (10-15%) and taxi drivers (10-15%). It's worth having a stash of dollar bills for tipping. Double-check your account before tipping in restaurants. Some restaurants will automatically add a gratuity. You will need to add the tip amount to your credit card receipt if you pay by credit card.
Your shuttle driver or transfer driver will also be tipped. If there is no service charge, it is standard to tip 10-15% for private transfers. Shared shuttle drivers, however, will typically expect to tip between $2-3 per head.
It would help if you were willing to pay more than you think.
Prices Stateside are not always what you see. Most prices are listed without tax, so the prices you see will not include sales tax. When you go to the cash register, expect to be asked for more than you expected. Prices will vary depending on where you visit because different states and cities have different tax rates. A 10% increase would be a safe, but not too cautious, bet. It is also easy to calculate. It is essential to know that resorts will charge a resort fee. This covers the internet, tennis courts, and other extras.