How to travel on a budget in the USA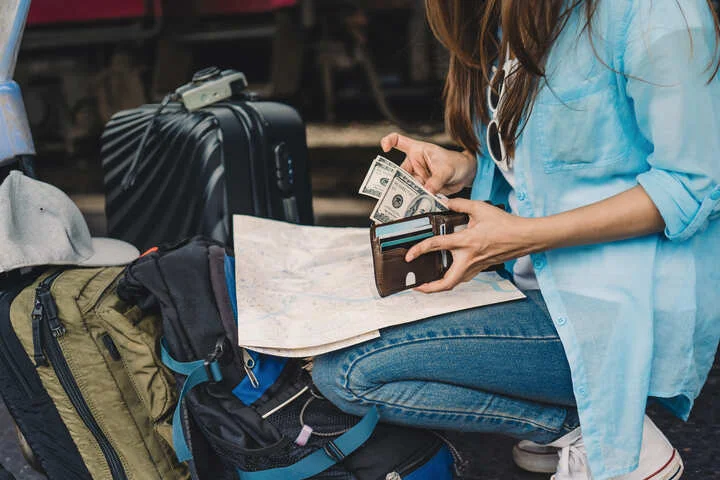 It can be challenging to plan a vacation, especially if you have a limited budget. You are not the only one who has ever longed to drive along the Pacific coast with your windows down or to follow the Oregon Trail in a car. We will should you how to travel on a budget in the USA.
It is still a question of how to travel in the US with a limited budget. Given the length of the US and the number of places you can visit, keeping your budget in check may be challenging if there is no plan. We are here to help if you are concerned about the same.
You might consider renting a car to drive on your own or opt for a driveway.
Renting a car is an excellent option for cheap travel in the US. It would usually cost the same or less than buying a hotel room. A car rental is more efficient and will save you money on long trips. Rentalcars is an international booking service for car rentals that is available all around the globe.
If you don't like the idea of renting cars, you might consider a driveway. They will provide a car and a route, usually between two major cities. You can then drive the vehicle.
Consider purchasing a train pass to travel on a budget in the USA
A train pass is one of the most affordable ways to travel. The train passes are usually valid for trips of between 30 and 45 days. Prices vary, but they start at $449. Train passes are a great option if you don't plan to use public transport at every tour stop.
Consider taking a bus to travel.
You might want to consider bus travel if you're looking for the most affordable way to travel to the US. Travelling by bus is an option if you are primarily planning to visit one area of the US and only plan on doing so in one city. It's cheaper and more convenient.
If you're flying, use obscure search methods.
It is always better to use hacks to find low-cost airlines before you book your flight across the US. You can find cheaper flights using tools such as Google Flights, Airfarewatchdog, or WayAway. We also recommend to search for foreign websites that offer lower rates than big booking sites. You can pre-book your flights using several apps on the market.
Sign up to receive discounts
You can sign up for discounts to ensure a great experience travelling across the US. It is well-known that America isn't a country of cheap airlines. It would help if you took advantage of the few opportunities you have.
Sign up via coupon emails. If you plan to fly multiple times during your trip, fare clubs offer massive savings for members.
Subscribe to price alerts to receive price alerts directly to your email address. To do this, click "create price alarm" on wayaway.io while searching for tickets.
Travel credit cards are a great option.
Sign up for a travel card and get airline miles as a signup bonus. This will allow you to finance your cross-country trip. You will also receive travel insurance, free annual fee waivers, welcome gifts, airport lounge access, travel insurance, no liability on lost cards, travel insurance and travel insurance.
Consider dining downstairs
You must save money on food if you want to travel to the US on a tight budget. It is a great way to save money on food and the most economical way to travel to the United States. You can also eat in the basement sections if you don't feel like cooking. You can choose to eat at one of the top-rated restaurants or have a drink at the bar if you've already included fancy eaters in your list.
Make your groceries to travel on a budget in USA
You may be mistaken if you believe you cannot make your meals because you don't rent a condo. You can visit the nearest grocery store by staying in a hotel with a mini fridge. It is possible to make your paninis or soup in your hotel room with iron. You can also bring your mini rice cooker (even if it is unavailable in the hotel kitchen) with you on the trip. You are the winner of the trip.
Take food with you to safe funds on your travels
To reduce tipping, if you are only interested in the food and not the atmosphere of a restaurant, order takeout. Later, you can enjoy food from the many free attractions the US offers. You can also enjoy doubles of your food at once. Who wouldn't want to enjoy delicacies in the middle or among nature at the waterfalls?
Enjoy the American gas station.
The American gas station is a great way to travel cheaply in the USA. With the assistance of the machines, you can make your milkshake.
The cultural centre of their destinations, gas stations, have evolved steadily. Many recipes can be made from the supplies available at the station. This is the best way to save money on food if you're in the US.
Federal Recreation Pass
With a Federal Recreation Pass, you can get free meals at National Parks, National Wildlife Refuges, National Forests, and other places for you and your three friends. This is, without a doubt, one of the most amazing deals in the country. These spots are often on the top of vacationers' bucket lists. Even better, you can camp once you're inside.
Go volunteering
Volunteering in the outdoors is possible through many programs. You can also get free lodging. Volunteering can help you save money on accommodation. Volunteers can help with short-term species control in different forests. They also have the opportunity to get a room in a rustic bunkhouse.
You can also join one of the many forest services for a minimum of three daily meals and tent space. This allows you to explore many corners of the US and save money on lodging and food.
A road trip to several attractions in the US
You might consider a road trip along the Pacific Coast Highway with your partner if you are looking for a way to travel cheaply in California. Enjoy the stunning views of the coast and beautiful scenery as you go. Perfect sightseeing in multiple cities can be achieved by combining attractions with the atmosphere.
Many cities have both. New Orleans, Washington, and D.C. are all examples. The memorials, monuments and National Zoo are free to explore.
You can find beautiful attractions free of charge in New Orleans' Arts District, French Quarter and San Antonio. The US offers many budget-friendly options for travel. Travelling around the US on a budget is easy if you do your research in advance.
Take a bike ride for budget travel in the USA
You can go on a bike trip if you already have a list of places you want to visit in the US. You can save money on transportation while still having endless entertainment. This is a win-win situation. You might consider visiting Boulder, Minneapolis, or Portland if you want to explore independently. You can rent a bicycle here.
Get an app plan created for you.
Many travel apps make it easy to travel cheaper. These apps allow you to plan your day based on free events and specials. You can buy tickets for concerts or check in from your phone. These apps will enable you to enjoy your city's best deals and offers.
In conclusion
This article will help you find the best way to travel to the USA at the lowest price. These are the best and most affordable ways to travel to the top destinations in the US. These methods are great for solo backpackers or budget travellers who want to see the most famous cities of the US on a limited budget. What are you waiting for? These budget-friendly travel tips will help you plan your next vacation and make it affordable. The Visa Waiver Program Ireland gives you all the guidance you need on your travels.