Best travel insurance when travelling to the USA from Ireland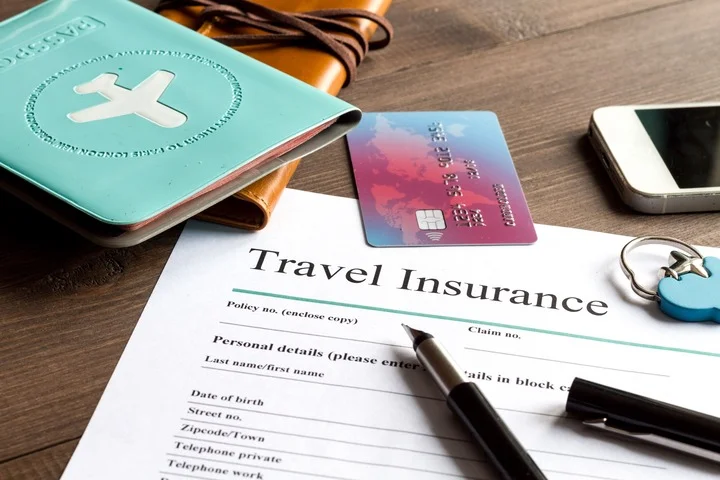 Travel insurance is a good idea if you spend hundreds of thousands of dollars to book your trip. You can get insurance to protect you if you need to cancel or reduce your trip due to weather, illness, shutdowns of government, and other factors. Many policies provide coverage for medical treatment or lost baggage.
The best travel insurance policies offer great coverage, low prices and excellent customer service ratings. While our list of the top insurance providers can help you find the right one, it is essential to research and ensure that the policy covers your trip.
Best Travel Insurance Companies of 2022
Best Insurance Overall – Travelex
Runner-Up Travel Insurance – Allianz Travel Insurance
Best Value – InsureMyTrip
Best for Seniors – HTH Travel Insurance
Most Comprehensive Coverage – World Nomads
Best for Cruises – Nationwide
Best for Medical Coverage – GeoBlue
What is Travel Insurance?
This insurance covers the most common issues when travelling. It can protect your investment in travel, from trip cancellations to total interruptions.
Standard coverage covers more than an unexpected trip interruption. You can also get coverage for lost or damaged luggage and change your itinerary if they are covered.
Consider medical coverage, as your existing health insurance may not be able to cover you abroad. Insurance should include coverage for medical treatment, medical emergencies, as well as medical transportation. You must ensure your policy provides coverage for any pre-existing conditions and risks.
Is Insurance worth it?
Once you have the ESTA Visa Ireland authorization it is highly recommended to acquire insurance. Although insurance might seem like an extra cost, it can help you save money if your trip is cancelled or interrupted by something. Insurance can cover the price if you have a medical emergency away from home. Insurance is an excellent option for those who travel a lot and need to be sure they can get their money back in case of an unexpected event.
Travel insurance may not be required in every case. Check to see if you have coverage through other sources. Most credit cards will cover lost or delayed luggage if you use your credit card to purchase your flight. Insurance may not be required for routine travel within a country, such as visiting a friend or family member for a few days.
How do you apply for travel insurance?
After you have chosen the right insurance plan for your needs, it is time to apply for insurance. The insurance company will need basic information about you and your travel plans. This includes your age, location, date and time of your trip, and details regarding your hotel and flight stay.
Many insurance companies allow you to apply online for a policy. After your application has been approved, you can usually access your account online to manage it and add details about the trip. This can be done online if you need to file a claim online.
What is the Insurance Typically Including?
Many benefits may be included in insurance. Let's look at some of the most common situations covered by insurance plans.
Trip cancellation
Trip interruption
Trip delay
Missed connection
Baggage, possession, loss, damage and theft
Delayed luggage
Medical emergency
Emergency medical evacuation
Accidental death and dismemberment
You can also get additional coverage, such as customs policies for cruises. Before making a decision, it's a good idea for you to compare the various options.
What does travel insurance typically cover?
Travel Insurance is unlike homeowner's insurance, which often excludes floods and earthquakes. These are the types of coverage that you might not be able to get with insurance.
Weather-related delays and cancellations
Acts of terrorism can cause cancellations or modifications to your trip
Pandemic-related cancellations and changes to travel arrangements
High-adventure sports and extreme sports injuries
Cancellation without notice
Although most policies include exclusions and limits for these situations, not all policies do. These insurers may have specific coverage or include these causes in their standard plans. This is why it's essential to carefully read your policy before paying for or closing it in.
What are the expected costs of travel insurance?
Costs for insurance vary depending on the coverage chosen and the insurer. For short-term or single-trip coverage, you can expect to pay between a few dollars per day and more than $10 per day. Another factor that influences the insurance rate is the cost of your trip.
Insurance for one trip can cost as little as $20 up to hundreds of dollars. For high coverage, annual policies can cost as much as $500 per year.
Although many affordable insurance options exist, most travellers prefer comprehensive coverage. Although it may be more expensive, it will pay off if you ever need to file a claim.
Is it worth paying for travel insurance?
Premiums for insurance can run into the hundreds, so you have to decide if it is worth it. On low-cost vacations and trips with lower risk, it might not be worthwhile. Additional insurance can be a good investment for large families or expensive international trips.
It is worth spending a few hundred dollars to ensure you get your money back. You don't need to spend every penny if something goes wrong. This can result in expenses that run into the thousands.
Let's Conclude
When it comes to travel insurance, there are many options. Insurance can give you peace of mind and help you save thousands of dollars if your travel plans are cancelled or disrupted. Insurance can help you prepare for unexpected events such as natural disasters and pandemics. Travelex is our number one choice for travel insurance.
It offers comprehensive travel insurance at competitive prices. Their policies cover all aspects of travel insurance, including cancellations and interruptions, as well as medical emergencies and evacuations. You also get a 21-day waiver for pre-existing conditions. You will likely be covered even if you cancel or delay your trip by at least two weeks.